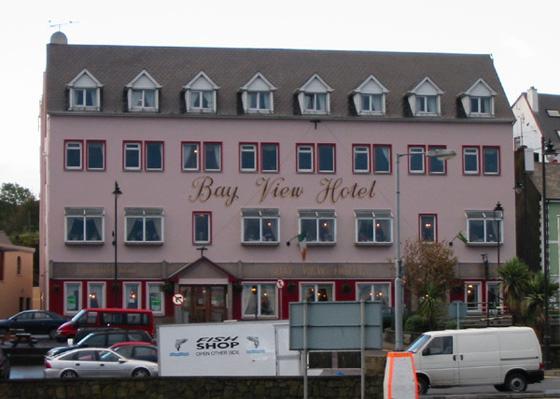 Image courtesy of the Donegal Daily
The
Bay View Hotel
in Killybegs is to close (or is already closed):
http://www.sbpost.ie/news/ireland/bay-view-hotel-in-donegal-closes-its-doors-55200.html
Another hotel has fallen victim to the downturn in the hospitality sector, with the closure of the Bay View Hotel in Killybegs, Co Donegal, writes Gavin Daly.

Bank of Scotland (Ireland) last week appointed a receiver to the company behind the hotel, which closed suddenly last month. According to a notice on the hotel's website, the Bay View Hotel has been closed ''until further notice''. The hotel is on the main street in Killybegs, over looking the harbour. It has 40 bedrooms and a leisure centre ...
The
Donegal Daily
has a slightly take on this:
http://www.donegaldaily.com/2011/02/07/anger-as-killybegs-hotel-closes-with-loss-of-35-jobs/
There were fears the hotel was shut down after a visit from another director to the premises last night.

Local director Bernie O'Callaghan says that he has asked gardai to investigate after equipment went missing overnight. This includes TVs, tills and catering equipment.

Mr O'Callaghan said he was left completely in the dark about the decision of another director from Leinster to send staff home and claim the hotel was closed with the loss of 35 jobs.
Original posting at Donegal Friends.